The study group is a really casual meeting, similar to an unconference. You don't need to have experience with Go or public speaking. All you need is a bit of programming experience and an interest to learn about or demonstrate cool stuff related to Go.
The study group is a great way to not only lurk 'n learn Go, but meet other people in the community! Everyone is welcome regardless of background or experience with Go!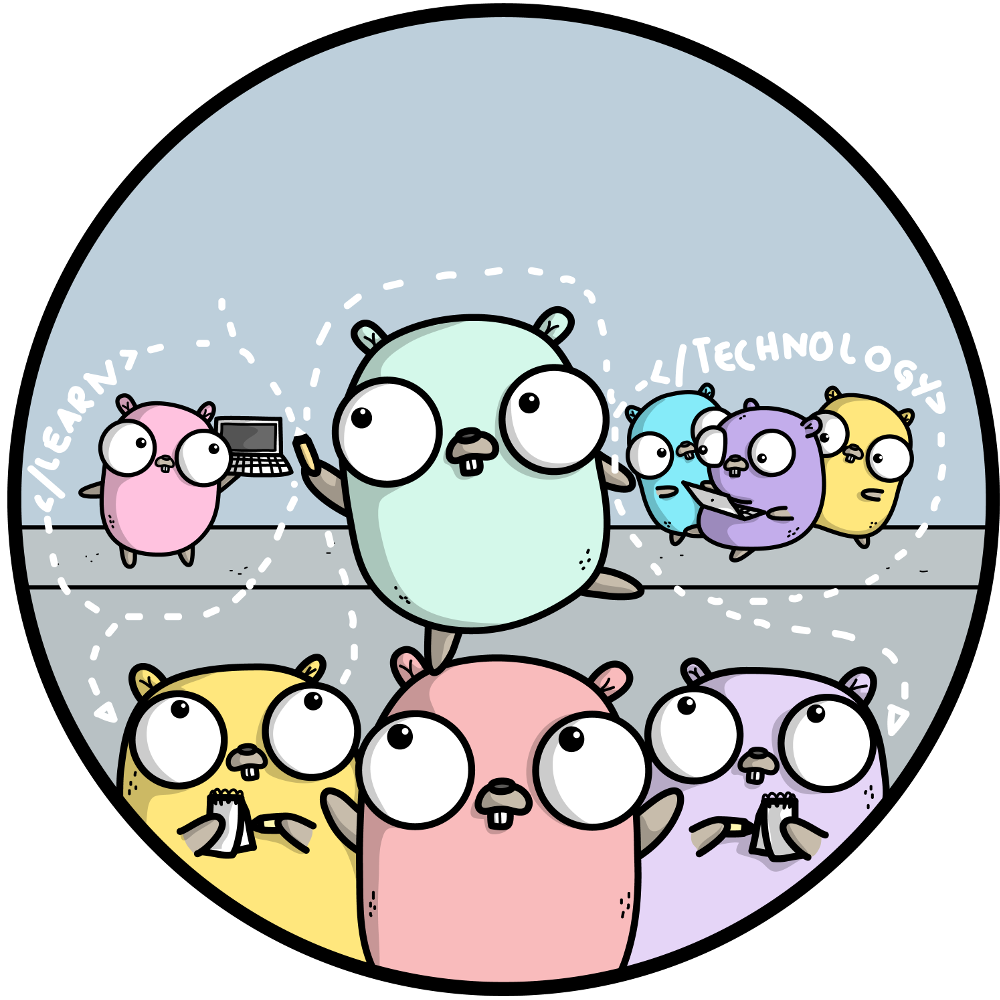 🇺🇸 United States
Note: the US study group does not currently meet anymore
The organizers don't currently have time to maintain and hold the study group sessions, so if you'd like to take over, please contact @arschles on the Gophers Slack, or come say hi in the #gostudygroup channel.
Everything in this section after this point is kept for historical purposes, but is not accurate. The India Study Group, however, is still on!
---
When: Every Thursday at 10am Pacific Time
Please join the #gostudygroup channel in the Gophers slack for updates. Most topics are suitable for people of all levels of Go experience.
See our agenda and videos to get a feel for past activities or to propose a topic for an upcoming session.
Videos from our past sessions are available on Youtube.
---
🇮🇳 India
When: Every 1st and 3rd Thursday at 8:30 PM IST
"Go Study Group - India" is an offshoot of the "Go Study Group" with an aim to engage gophers in India. It is open to everyone around the world. All communication takes place in English. The India session does not overlap with the Go Study Group USA session, so, you can participate in both!
Go Study Group - India is independently managed and run by volunteers in India. The agenda, proposals, and discussions are all managed on the GolangIndia StudyGroup repo on Github. You'll also find the latest updates in the README.
Videos from our past sessions are available on Youtube.
Join the #gostudygroup-india channel on Gophers slack to hangout with the community.
---
…
We have study groups in multiple time zones. If you don't see a group that meets at a friendly time for your location, reach out to us and we can help you start your own study group!